Empowering the Next
Generation of Innovators
Who We Are
The University of Ottawa Mars Rover Team is a student-led, multidisciplinary organization dedicated to the design and construction of a rover suitable for the exploration of extraterrestrial environments. Through hands-on experience, we aim to foster a love for STEM fields as well as inspire the next generation of engineers and scientists.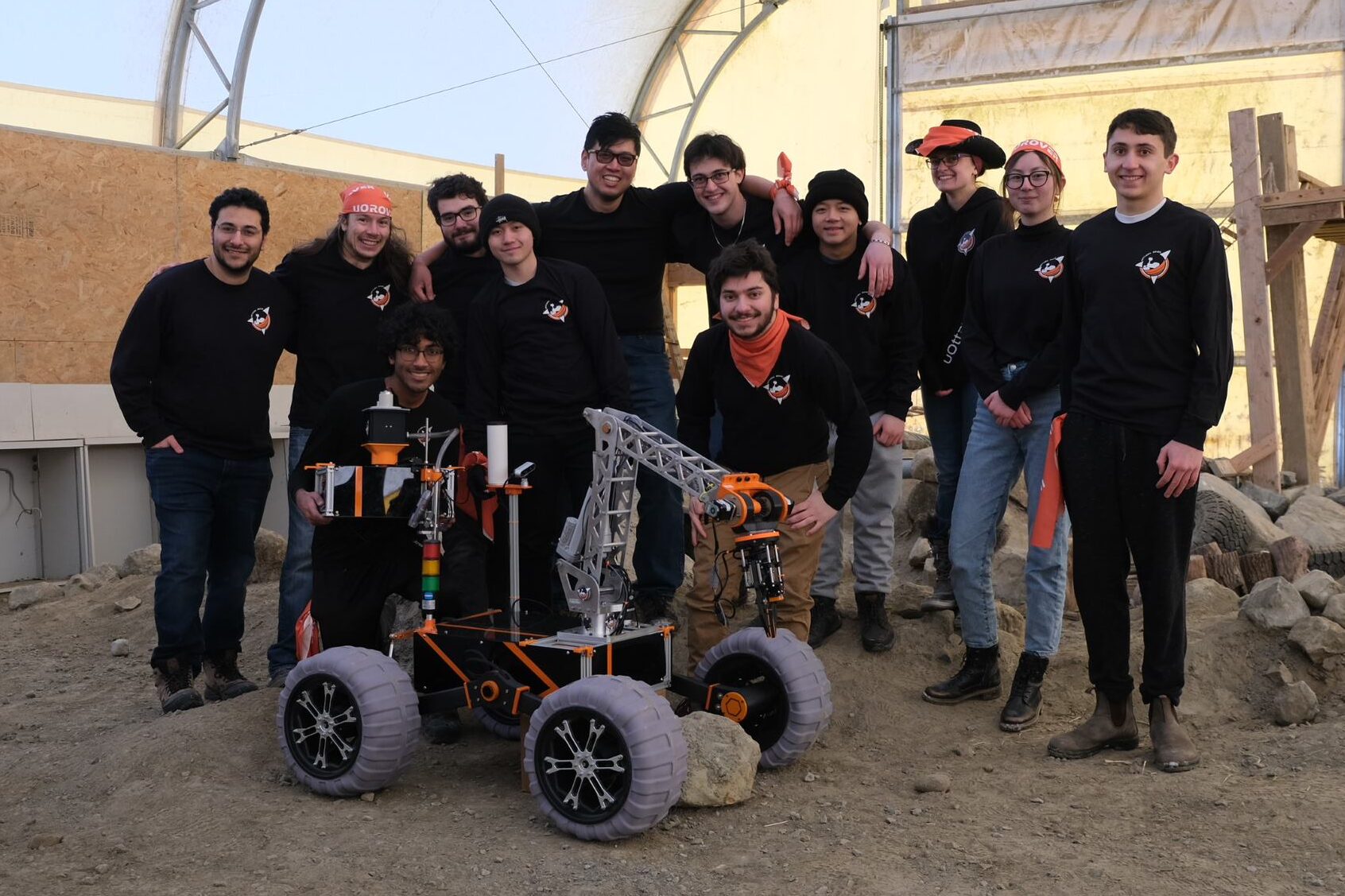 Our Purpose
1.
Provide students with a hands-on learning experience and an opportunity to work in a diverse and unified team.
2.
Foster a spirit of teamwork and friendship and encourage a balanced and productive student lifestyle.
3.
Work towards the common goal of maximizing our potential and performing well in competition.
The Challenge
The University Rover Challenge (URC) is the world's premier robotics competition for college students. Held annually in the desert of southern Utah in the United States, URC challenges student teams to design and build the next generation of Mars rovers that will one day work alongside astronauts exploring the Red Planet.


Join Us
Interested in experiencing what it means to be apart of the uORover team? We are always looking for passionate students who are eager to learn!
Support Us
Interested in helping support hands-on learning opportunities for students? Any contribution helps. We would greatly appreciate your support!